Application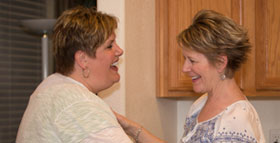 The Provision Project knows that a breast cancer diagnosis can create tremendous financial pressure on a family.
To be considered, you must be in active treatment for breast cancer, with scheduled surgery, chemotherapy or radiation.
To apply for a grant from the Provision Project, please complete and submit the application below.  Applications will be reviewed weekly, and you will be advised of your application status as soon as possible.
Once your application is reviewed and accepted, funding will be provided that can be used to help with medical expenses, utilities, gas/travel, or general living expenses.  Funding amounts will vary and is based on availability.
Questions about funding should be sent to Michelle LaLonde.
Provision Project, Inc. is a 501(c)(3) non-profit organization.