Archive for October 2015 | Monthly archive page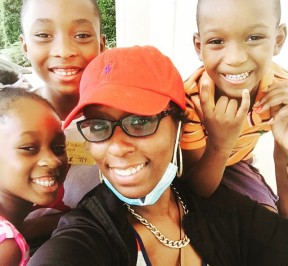 Oct 23
Jasmine is battling Stage 4 breast cancer. She's a young (29!) giving, loving single mom with 3 beautiful children who is fighting every day to be there for her kids. She was diagnosed when she was just 17.
Because of how advanced her cancer is, she is required to journey 247 miles (four hours one way) every other week to receive the treatment she needs to stay alive. She has no car of her own. (more…)
Oct 12
by Jan James
Sisters, you know how steep your learning curve has been since you were diagnosed? Well, I hate to tell you this, but you still don't know much. And I say that with all the love I can send you.
I remember about three years ago when I was getting one of my first chemo rounds, and I cheerfully said to the gal next to me (who also had bc), "So how many more rounds do you have?" (more…)