Archive for December 2016 | Monthly archive page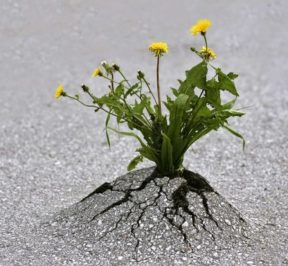 Dec 27
by Jan James, Provision Project Founder
Behold the dandelion.
A weed?
Perhaps.
But maybe something else.
A sign of perseverance.
A sign of strength.
A sign of resilience.
A sign of HOPE.
When you donate to Provision Project, you donate HOPE. And women fighting breast cancer definitely need HOPE.
When you're battling breast cancer, you have a LOT to worry about. Why are they asking ME to make decisions about treatment …. Aren't THEY the experts? How will I tolerate my treatment? How will my family respond to me not being 100%? Will my friends stand by me or desert me? How much pain will I be in? How am I going to do everything I normally do AND fight cancer? Who can I ask for help (since I've always been so independent)? Will my family think I'm a burden? Am I going to wake up from surgery? Will I still be able to work? If I can't, will I still have a job when I get back? How will I pay for treatment? Does this mean my daughters will get breast cancer? Will I get to see my children grow up? Am I going to live? Will I leave my children without a parent? Will I leave my parents without a child?
When you donate to Provision Project, you let the woman fighting breast cancer worry a bit less. You'll help her pay her medical co-pay this month. She'll have enough gas to get to life-saving treatment. She'll have food for her kids. Her electricity will stay on! You will give her HOPE that she'll get through this horrible process. That there is light on the other side. That there are people who care.
Being diagnosed with breast cancer is something a woman rarely sees coming. But no one talks about the financial battle that many women face during their treatment. You don't see it coming, and you can't plan for it. When there just isn't enough money for the basics of life, there aren't many places to go for help. Through your generosity, Provision Project can help bridge that financial gap for the women we serve.
Behold the dandelion.
A sign of HOPE.
"Helping Others, Providing Essentials." HOPE.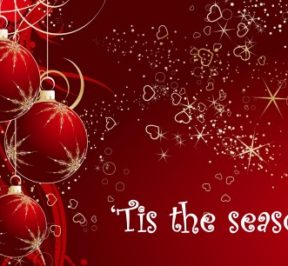 Dec 20
Word from the Executive Director, Rashida Willard
Merry Christmas to you and yours!  'Tis the season…
…To reflect… What a year Provision Project has had! We have been busy helping breast cancer patients with their real and urgent financial needs. Some were single mothers just trying to keep the lights on, some were women that had to travel 2-1/2 hours just to get treatment, and others were on the brink of eviction. Provision Project was there.
…To appreciate… Huge thank you to YOU, our donor, supporters and biggest cheerleaders. You made it happen. Matching Mondays, Provide with Five, Giving Tuesdays — YOU answered the call. We would not be able to do what we do without you helping to carry the load. We hope that your support continues for years to come.
…To share… Continue to spread the word about Provision Project and what we are doing for breast cancer patients all over the country. We get so much joy every time we can provide financial relief to women in treatment for breast cancer.
Thank you for an amazing year and we look forward to great things in the future!
Merry Christmas.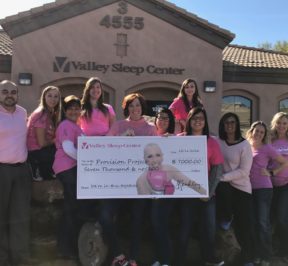 Dec 16
Shanna is a dedicated single mom to two beautiful children, Resean and Reana. Shanna works in a medical office and is proud of being able to have a job that provides for her children as well as helps others.
A few months ago, Shanna got the news that changed her world forever. She was diagnosed with breast cancer. She was stunned.  Shanna said, "I'm normally the one that everyone calls when they need help. This is a very different position to be in, having to ask others for help."
With a growing mountain of medical bills, Shanna got the notice that her electricity would be turned off the next day. She had fallen behind in her payments, and she didn't know where to turn.
Thanks to Phoenix area business, Valley Sleep Center, that very day Shanna got some help.
Shanna was at her medical office job when a marketing representative from Valley Sleep Center came to her office and gave her a plastic pink cup that included a flyer about their support of an Arizona-based nonprofit called Provision Project whose mission is to provide financial relief to women in active treatment for breast cancer.
To Shanna, receiving that flyer was a small miracle! After confirming that Shanna was a qualified candidate, Provision Project paid her past due bill and kept the lights on. To some people, paying a utility bill might be a small thing, but to Shanna and her children, it was a small miracle.
Provision Project was started in 2015 by Mesa resident Jan James who is a breast cancer survivor. Through her involvement in a large breast cancer support group, James realized that many women struggle financially during breast cancer treatment, even if they have insurance. In fact, 62% of the country's bankruptcies are due to medical issues, and in 75% of those bankruptcies, the families had medical insurance. Provision Project provides financial relief for basic necessities like food, shelter, utilities, transportation and medical payments.
Valley Sleep Center partnered with Provision Project because its president, Lauri Leadley, is a breast cancer survivor herself who went through a double mastectomy and chemotherapy.  Leadley knows what it's like to be going through cancer treatment and not being able to work. And when the main bread winner in the family is a single mom, it's especially difficult.
That's why on December 12, 2016, Valley Sleep Center donated $7,000 to Provision Project. Leadley says, "We are all in this together!"
"Valley Sleep Center's generosity to Provision Project and the hard work of their staff will help many women going through breast cancer," said Jan James, founder of the non-profit organization. "We want those women to focus on fighting the disease, not their creditors. We don't want them to worry about paying for the basic necessities of life when their paycheck won't stretch enough …. Provision Project is there to bridge the gap."
For more information on the work that Valley Sleep Center does, please go to their website at www.valleysleepcenter.com.