Archive for January 2017 | Monthly archive page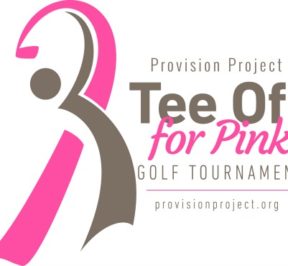 Jan 25
You're in Phoenix at the iconic Arizona Biltmore Golf Club. You're looking out onto the beautiful Adobe course. Wait. WAIT. What is happening? What is THAT in the distance? Are there CARS sitting on the course? LOTS of CARS?
YES! Please save Saturday, September 30, for "Tee Off for Pink," Provision Project's golf tournament/fundraiser. This tournament date is the Saturday before the Biltmore will overseed the Adobe Course for winter grass.  All 18 tee boxes will be moved in order to make the yardages between 145 and 191 yards, making each hole "hole-in-one possible."  A brand-new car from 18 Valley dealerships will be sitting on each of those tee boxes, allowing players 18 opportunities to shoot a hole-in-one to win a new car!
This unique tournament format is sure to make for a memorable and fun day of golf. We hope to see you there!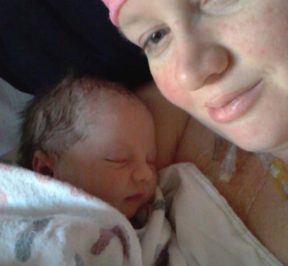 Jan 10
What does breast cancer "look like" to you?
Stephanie was 30 years old and 17 weeks pregnant with her fourth child when she was diagnosed with breast cancer.
Provision Project has met many women who have endured breast cancer treatment while having a baby on board. It's a miracle to see beautiful newborns born perfectly healthy. The way our bodies are made is so amazing … women are usually able to have chemotherapy without harming their baby in any way. And many babies are born with a full head of hair!
Natalie, the "Bump," was born in June 2013 and continues to thrive in every way. Hear her and Stephanie's story here.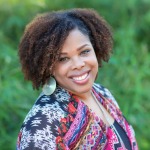 Jan 05
by Rashida Willard, Provision Project Executive Director
Dear Friends and Supporters,
Thank you for a wonderful year! Thanks to our faithful donors, we have been able to help 33% more women than we did in 2015. We are humbled by the outstanding display of kindness you all have shown our organization.
We at Provision Project are in the business of providing hope. For our applicants, the stress of a new diagnosis while having to simultaneously juggle bills can be overwhelming. We want to provide that small bit of hope that, while things may seem bleak, there is light.
We are committed to helping more women fight this breast cancer battle. Our hope is that they continue to find the light in their journeys. Our hope is that you will continue to stand with us and walk beside us this year. Help Provision Project provide financial relief for women going through breast cancer treatment.
Thank you again for being a part of our team this year.