Application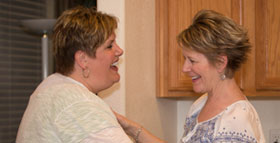 Provision Project Application Policy Guidelines (as of November 2020)
IMPORTANT POLICY CHANGE: APPLICATIONS WILL BE ACCEPTED BEGINNING ON THE FIRST WEEKDAY OF THE MONTH AT 8AM PT.
Provision Project consistently receives more applications each month than can currently be funded. The application window will close on the website when our Treasurer confirms we have allocated all funds for that month. Applications will be open again on the 1st weekday of each month for women in active treatment.
Please read ALL of these requirements needed for your application to be considered.
-Only online applications will be accepted.
-If a complete application is not received, the applicant will need to submit her completed application on the first weekday of the following month if she is still in active treatment.
-Provision Project's ability to fund an application is based on donations received. If there is a lack of funds available during the month a completed application is received, then the applicant can reapply the following month if she is still in active treatment.
-Provision Project provides funding on behalf of an approved applicant directly to the third party to whom monies are owed in the form of a check. No checks will be issued directly to applicant for any reason.
-Applications may be denied for the following reasons:
1.  The application is incomplete or inaccurate.
2.  Provision Project is unable to confirm that the applicant is in current treatment for breast cancer with their oncologist.
3.  Application is not received before all funds are allocated for that month.
4.  Funds are unavailable during the month in which application is received.
Questions about funding should be sent to Michelle LaLonde at michelle@provisionproject.org.
Applications are currently
CLOSED

and are only accepted starting on the 1st of each month
Provision Project, Inc. is a 501(c)(3) non-profit organization.