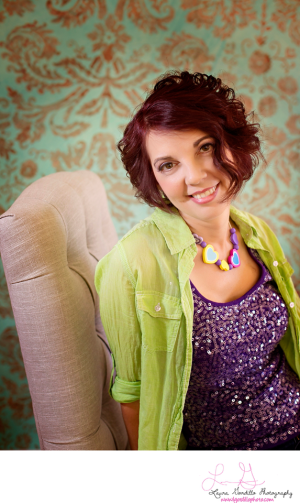 No one should have to make a decision between, "Should I pay my mortgage, utilities, buy groceries or miss out on a medical treatment?" This is especially true when you're a single mom who is battling Stage 4 cancer. This was exactly the situation that Arizona mom, Tiffany, found herself in several months ago.
"In 2004 I was diagnosed with Stage 1 breast cancer. I found out I was five weeks pregnant right before my mastectomy was scheduled," she shared. Tiffany had her daughter, Ezri, in February, had her mastectomy and went on Tamoxifen.
In 2010, "My oncologist said I was 'considered cured,'" she said. "He didn't really base it on anything scientific.  It was just his opinion." Then in January 2011, she asked her regular doctor if she'd run a tumor marker test. "In February 2011 I found out the cancer had metastasized to the bone, and I was Stage 4."
She started immediate, high levels of chemo. During all of this, her daughter's father left, and Tiffany was a newly single parent on disability struggling to pay the bills while fighting cancer. "I used up my savings.  My family had a fundraiser to help me out while I waited for the disability payments to come in," she said, adding, "I was living on less than half of my income with 100% of the bills being my responsibility along with my treatments."
In September 2014 Tiffany was faced with the decision of paying the mortgage to keep a roof over their heads, paying their utility bills and/or paying for the holistic treatments she'd been taking with a naturopathic doctor. "I really do credit my naturopath with helping to keep me healthy and to keeping me here."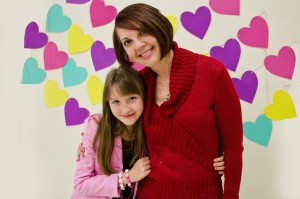 Tiffany had applied for many grants in the past to help with money for treatments and living expenses and said, "Sometimes you'd hear back, other times you wouldn't. It wasn't very personal." Then she heard about the Provision Project. "I applied, and they got back to me in less than a week, and they helped me pay my electric bill and for my naturopathic bills. They were a God send." The process was easy and personal, she shared. "It's scary to be at a point in your life where you have to decide whether you should skip a treatment that could help save your life or pay your electric bills. You don't want to have to make compromises when your life is in the balance."
The process and the help the Provision Project offered were, "pretty amazing," she said.
Tiffany is a member of a private Facebook breast cancer support group, Booby Buddies, and is in The Living Room of that group – a group dedicated to those ladies fighting Stage 4 breast cancer.  "I've been a member of the groups for about a year, and I really recommend it to anyone who has been diagnosed. There is so much support there. You can ask questions, learn from others' experiences and just ask for help or a prayer," she said. "My family is so supportive, but sometimes they just don't understand all that you're going through. It's comforting to have the support of the ladies in the group."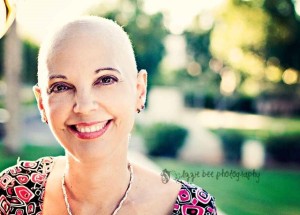 Tiffany said that when she was having a problem with her car she mentioned it in the Booby Buddies group, and Jan James, the founder of the Booby Buddies and executive director of the Provision Project, reached out to friends who own a local mechanical shop near Tiffany.  They agreed to take a look at her car at no cost. "When I went there, the mechanics said they felt compelled to gift me with the service for the car (close to a $4,000 repair)," she said. "I couldn't believe the generosity. It was lifesaving because without a car I can't get to my treatments and I can't get my daughter back and forth to school.