Word from the Executive Director, Rashida Willard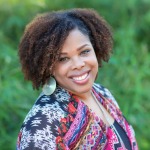 Merry Christmas to you and yours!  'Tis the season…
…To reflect…
What a year Provision Project has had! We have been busy helping breast cancer patients with their real and urgent financial needs. Some were single mothers just trying to keep the lights on, some were women that had to travel 2-1/2 hours just to get treatment, and others were on the brink of eviction. Provision Project was there.
…To appreciate…
Huge thank you to YOU, our donor, supporters and biggest cheerleaders. You made it happen. Matching Mondays, Provide with Five, Giving Tuesdays — YOU answered the call. We would not be able to do what we do without you helping to carry the load. We hope that your support continues for years to come.
…To share…
Continue to spread the word about Provision Project and what we are doing for breast cancer patients all over the country. We get so much joy every time we can provide financial relief to women in treatment for breast cancer.
Thank you for an amazing year and we look forward to great things in the future!
Merry Christmas.