by Rashida Willard, Executive Director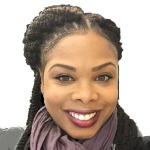 The first eighteen months of Provision Project have been remarkable because of supporters like you!  Thanks to one of our committed donors, we are strengthening our infrastructure with a system that will allow us to communicate with you more.  Look for regular newsletters like this one to learn how your generous donations are impacting women in active treatment for breast cancer.
It was around Christmas when I found the lump.  I was 34 years young and enjoying the wonderful life I had.  No one in my family had cancer, so I would be okay, right?  The holidays were full of tests and pokes and doctors' appointments until it was confirmed that I had one of the most aggressive types of breast cancer: triple negative invasive ductal carcinoma.  Stage 2.  The doctor went on rambling about statistics and prognoses while I digested the incomprehensible news that my life would never be the same.  Questions flooded my brain.  Will I live to see my kids graduate high school?  Who will take care of my family?  What is my life going to really look like?  
I made it through surgery, eight dose-dense chemotherapy treatments, 33 daily radiation treatments, and lots of blood draws, medications, MRIs, PET scans, and doctors' appointments.  My reality was that I had an amazing support system filled with people that cared and were able to lift me up when I needed it.  I had a good job that allowed me to take time off, with insurance that paid quite a bit of my medical expenses.  Even still, it was financially challenging to take care of a family, a home, and to keep on top of bills that needed to be paid.  I know first-hand how cancer can not only suck the life out of you, but how it can quickly drain your bank account and make it hard to meet very basic financial obligations.
This is why Provision Project is so important. We are in the business of helping women around the country who are struggling just to make ends meet while fighting breast cancer.  Provision Project is here to offer financial support by paying bills and other household expenses.  As we approach "Pinktober," we hope that you will support Provision Project in that mission.  No woman should have to choose between life-saving treatment and bills.  We are here to bridge the gap and offer beauty from brokenness.