Posts Tagged 'breast cancer awareness month'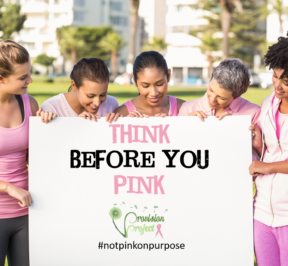 Sep 16
Pinktober approaches. The country is about to go nuts for PINK.
Most women with breast cancer still seem to like or love pink.  Many think of it as a color of honor.  Of courage.  Most are grateful for the embracing of pink, especially in October, because it means more women are getting mammograms and doing their self-exams.  More women are being diagnosed early, which means lives are being saved.
Some women with breast cancer have fallen out of love with pink.  Because it represents The Beast.  It's a constant reminder of the cancer that crept up on them and took over their life.
There seems to be an awareness growing, however, (more…)